follow us, lets discover the eternal style together
Romantic: [adj.] referring to Romanticism; picturesque; ineffable, that which cannot be expressed in words.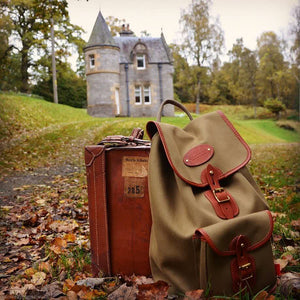 Shh... JUST A LITTLE TRICK
If you just arrived:
Take advantage of our special ROMANTIC DAYS discounts. And if you remember, also add the code LONDINER right at the end of the checkout and see what happens...
GO TO COLLECTION
EGYPTIAN COTTON
When we buy a garment, we are not just buying clothes, we are buying an item that will accompany us for years. At Byron Becquer we produce long-fiber Egyptian cottons of the highest quality, softer and more durable, so that over time they do not lose a bit of their former luster.
«HANDCRAFTED»
All of our garments, of the highest quality textiles, are designed, made and hand-printed by different levels of artisans and in different locations, to offer the most exclusive experience and reach the highest standards.
LIMITED PRODUCTION
Byron Becquer is Romanticism. And if something characterized Romanticism, it was its inexhaustible creative force. Staying true to this trait, at Byron Becquer we publish collections and limited production products to guarantee the exclusivity of its designs and provide a creative and dynamic catalog to our clients.
The wolf of Gevaudan
A danger lurking in the woods. Ancient legend from the French chronicles of the 18th century, which reaches Becquer and Byron for its mystery. Inspirer of numerous stories and novels during the romantic period. Protagonist of our logo. Symbol of mystery and the indomitable.
Becquer and Byron
Unique and genuine symbols of an artistic movement that they represent like no one else: the Romanticism. Lord Byron and Gustavo Adolfo, two authors with unusual talent and lives full of parallels, are our ambassadors and the character of our brand. As a tribute to them, we launched this brand and published the first book in which works by both of them are brought together. See
The full moon
The majesty and transformation of the entire creative process. Owner of the night, romantic atmosphere par excellence. Muse of poets, musicians and painters. Keeper of secrets, an icon of nature in its purest form. Watching the movements, from above, of the Wolf of Gevaudán in our logo
The literary ingredient in fashion
Byron Becquer was born with the intention of recovering a perennial, unfading and imperishable style, but lost in time and absent from fashion.
AN ESSENTIAL CONTRAST
DID YOU KEEP A PLACE FOR ROMANTICISM...?
Romantic style, actually, has always been there. Hidden between pages, hidden between folds of history, but always visible to whoever wanted to find it.
A discreet and noble style suitable for everyone but not for any closet. Because Romanticism occupies many pages and... Did you keep a place in it for Dumas, Goya, Austen, Turner or Beethoven?